Your instructor – Natasha Barrett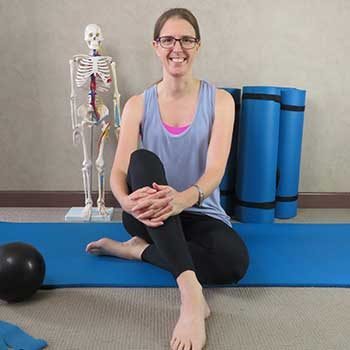 I've been a practising Pilates for over 20 years, and have been a qualified Pilates instructor for over 15 years (qualifying first as an aerobics instructor and then a Pilates instructor in 2005).
My day job is a lecturer in Anatomy and Physiology at the University of Reading and I also have a background in Osteopathy (although no longer practising).
I have a first class honours degree in Osteopathy which involved five years of studying anatomy, physiology, pathology and biomechanics. I also ran an Osteopathy clinic for eight years after qualifying.
This unique blend of knowledge and experience allows me to teach more than just the exercise. My philosophy is all about teaching you the background and scientific benefits for doing each exercise, empowering you with the knowledge to take control of your body.
I'm passionate about helping people to achieve a positive change in their lives. I really do care about every single person that I work with.
I regularly attend new courses and specialist workshops so that I'm able to pass on the latest information and techniques in my Pilates classes.
You might say that I'm addicted to learning…! Take a look at my qualifications and the courses that I've attended:
Other courses, workshops and seminars